Dear RT, We have several options that will offer you a smaller sofa to fit your room. In our leather line you have already looked at the Manhattan which is 83 inches long. You might also look at the Filadephia (83 inches), the Bogota (84 inches), Aussie (82 inches), The Soul (or Soul with Nails) (86 inches), the Claridge (83 inches) or the Chicago (85 inches). Also you might consider some of the larger loveseats. For example the Jaguar loveseat is 76 inches long and has the look and feel of a sofa.

The smallest fabric sofa we have in the store is the one pictured above. This sofa is covered in bright red Microsuede. This sofa is 90 inches long. It has a seat height of 21 inches and a seat depth of 20 inches. Microsuede is a man made fabric that has the feel of suede but the convenience and economy of fabric. It also comes in the colors shown below (Remember that electronic photographs of colors are not always true. Before selecting a color we should exchange a color swatch).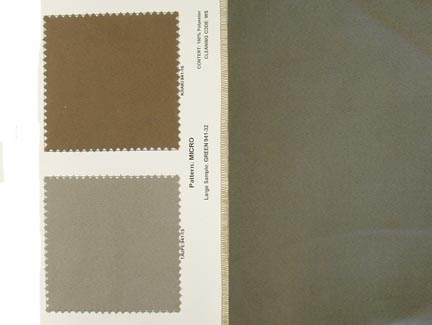 Note that the red sofa is a motion sofa with recliners on both ends, in both ends of the loveseat, and in the recliner (pictured below)
.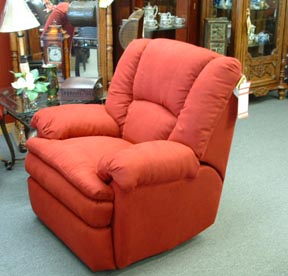 This suite is really a deep red but my rushed photography shows it as orange! (drt)
Below are some other fabric suites we have on the floor that might give you some ideas but they are all larger than the red sofa above.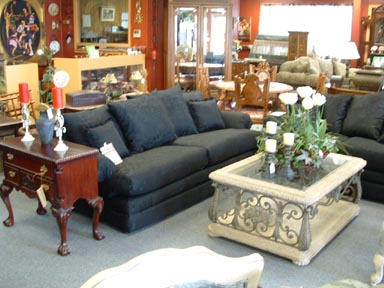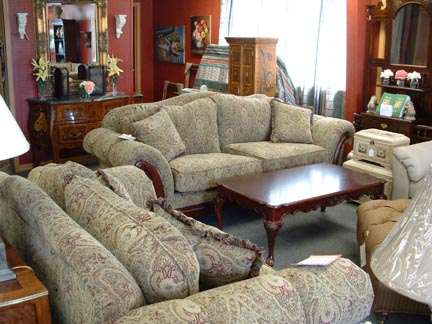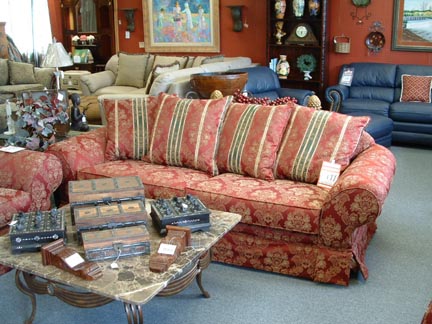 Thanks for visiting our website and we look forward to you visiting the store. David

Write Jona at jona@trulovestyle.com and let us know what you will be adding to your home next. Chances are we will be able to get you just what you want and at a better price that you will find at "conventional" furniture stores or boutiques.