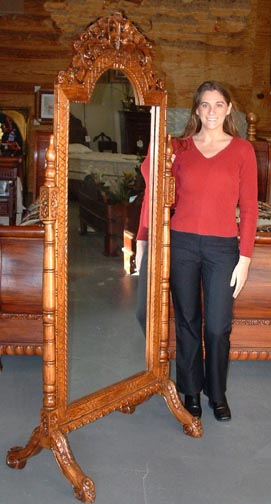 Jan,
Welcome to TruloveStyle. Above is the Cheval Mirror we discussed. It is almost 7 feet tall and has an oak finish with detailed hand carved designs on the frame, post and capital (See inset below). The other Oak Cheval is less elaborate and has a beautiful American Oak wood grain. (Also pictured below). It is 64 inches tall and 32 inches wide and is made of solid oak by American craftsmen. Model is not included with item! We'll forward prices and delivery options by private e.mail.
Detail work on Mirror Capital
American Cheval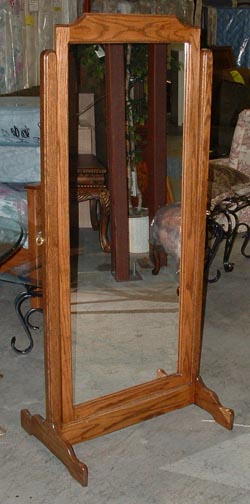 Drop Jona a line at jona@TruloveStyle.com or give us a call at 256-359-4470 and let us know what you think.
David