Below are the pictures of the bedroom suite your mom looked at in our store. This suite is all wood and is made by Vaughn of Virginia. The armoire can be used either as a TV entertainment center, a clothes armoire or as a combination. Note that the lighting was not great for electronic pictures and the wood appears a little lighter than on these photographs. Check below for dimensions and descriptions. Looking forward to seeing you, David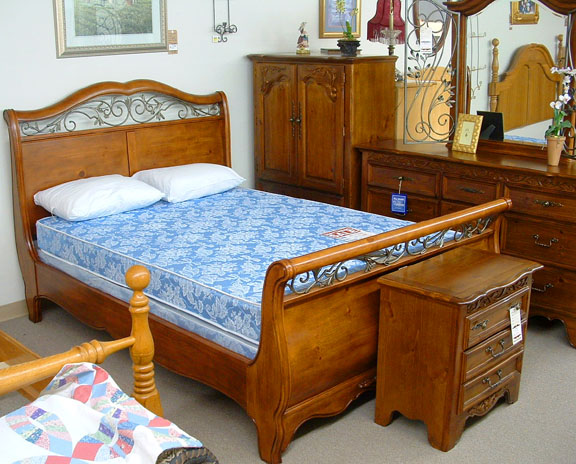 The bed is 63 inches wide, 56 inches tall and 93 inches long.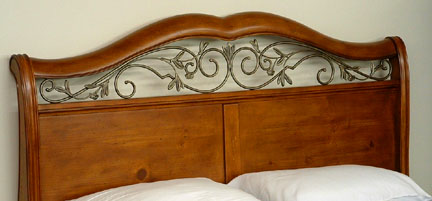 Above: Close up of iron work on the Headboard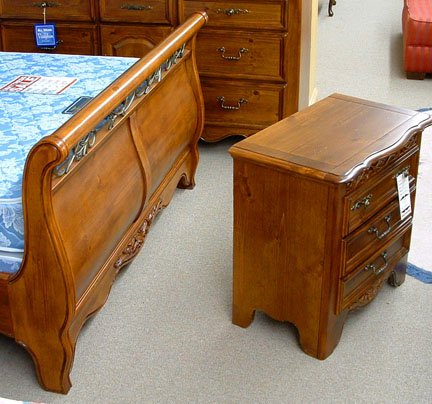 Above: Close up of Footboard and Night Stand. The Night Stand is 28 wide by 17 inches deep and 27 inches tall.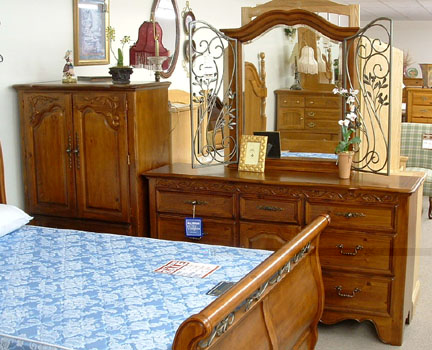 The petite armoire can be used with a TV inside or with the TV on top and hanging clothes inside. The Armoire is 40 inches wide, 20 inches deep and 60 inches tall. The Dresser is 67 inches long, 19 inches deep and 38 inches from the floor to the dresser top and another 40 inches to the top of the mirror. Let me know if I can answer any other questions. David