Featured Craftsman
Larry Holley - Silversmith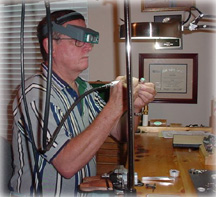 After working for 35 years as a corporate pilot Larry retired and moved to North-East Mississippi. With time on his hands he asked his wife, Brenda, what she thought would be a good Hobby. With only a couple of seconds reflection she responded "Silver Jewelry, you would be a great Silversmith". Larry took her direction and began teaching himself the basic of Jewelry making. He was soon selling a few pieces and his skills grew. He attended the Wm. B. Holland School of Labidary Arts in Young Harris, Georgia. He continued his education this year with a course in advanced Silversmith Skills.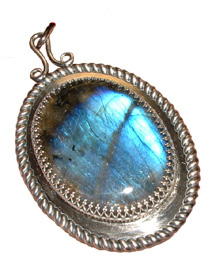 Larry's work varies from Traditional to Abstract but is always unusual and one of a kind. The passion he has for his work is evidenced in his results and demeanor. His pieces are totally hand crafted and he uses many exotic stones from around the world. Click on any piece below to see a larger photograph and description.